Building a Japanese Granite Path
I used some 1 metre long granite slabs available from Japanese Garden Supplies together with some well-worn reclaimed sandstone and granite cobble stones to create the short path to the teahouse from the patio in the Roji garden. All I need do is mix some more concrete...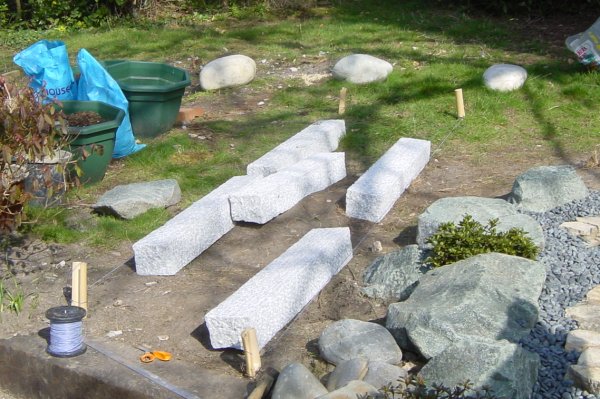 The beginnings of the granite path to the teahouse.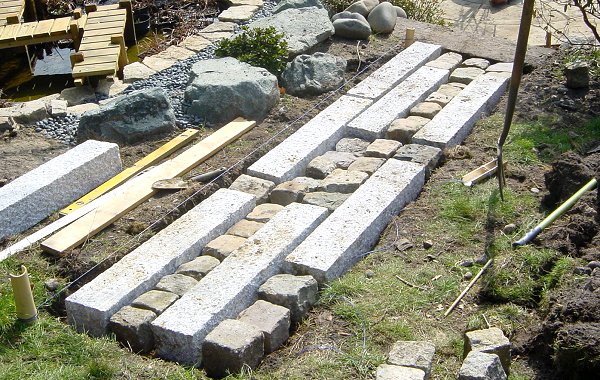 The path really taking shape.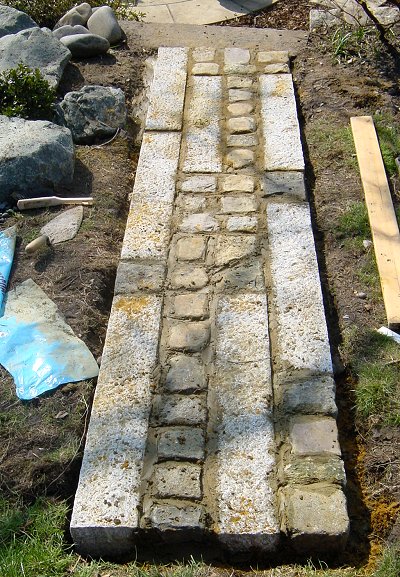 The path immediately after concreting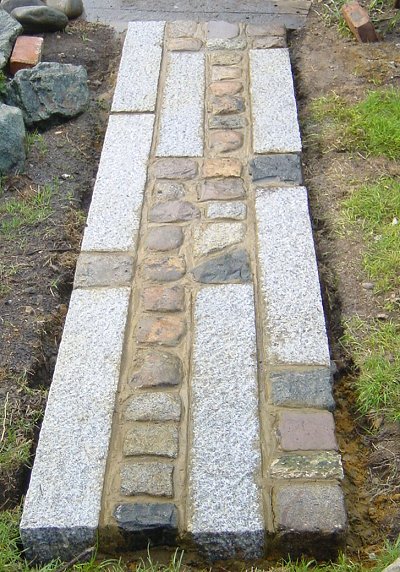 The path following a bit of cleaning.
Click here to go to see the garden content index