Japanese Garden ornaments
I do not intend to have too many ornaments in the garden, but two that were most necessary were a granite bridge and a garden lantern. Most of these items are imported from Japan.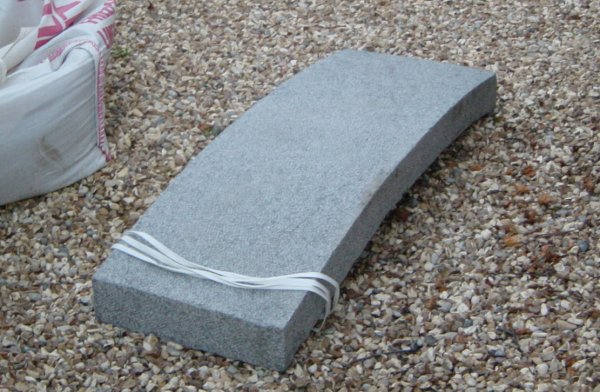 1300cm granite bridge - weighing in a 200kG this definitely a four-man lift!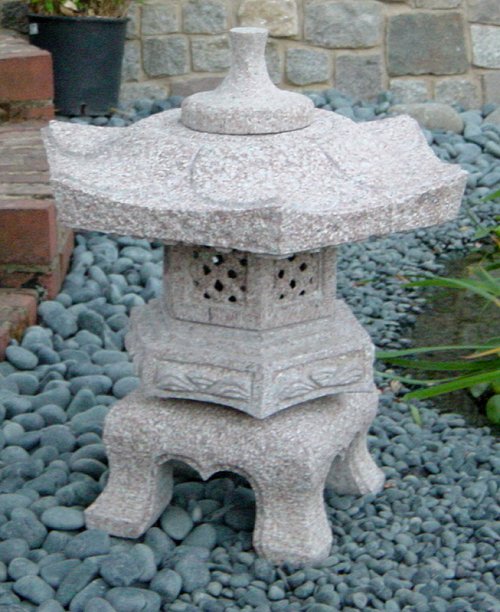 60cm Rokkaku Yukimi Lantern