Building the mezzanine two level
This is a small level that lies between the green granite mountain and the upper waterfall. This is what it looked like before I started work.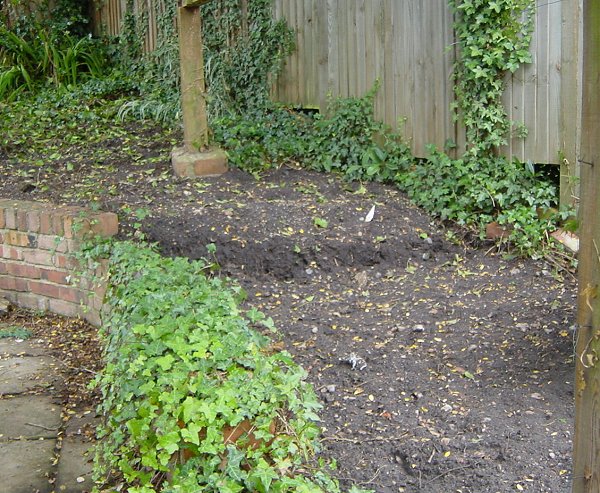 How it started
This shows the pipe feeding in the water from the iris pond and the sand lining to the stream.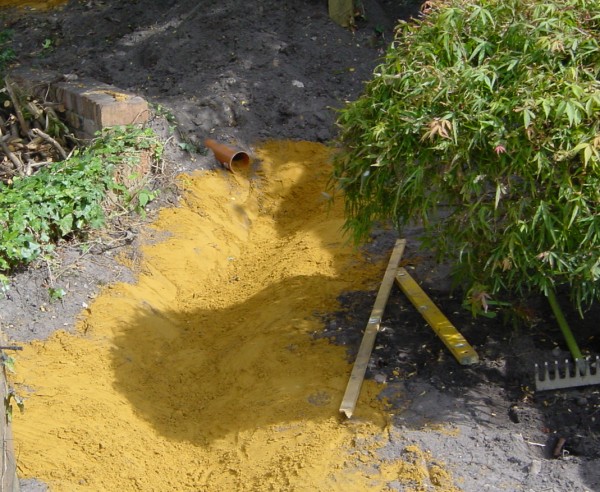 The stream was fed by a 5" pipe that was laid under
the green granite mountain.
The stream was lined with both felt and rubber liners and then covered with stones.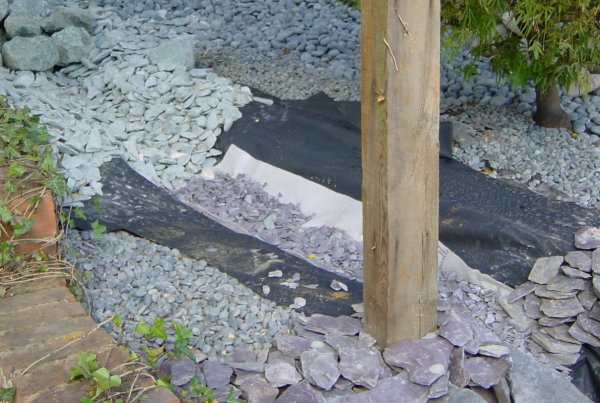 As with mezzanine 2, the stream was dug and lines and
stones laid out. The liner was cut back later once the
water was flowing correctly and not
overflowing the banks.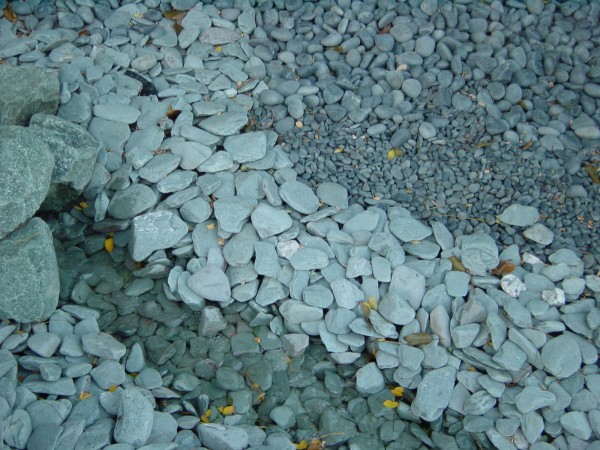 The pipe was covered in green granite stones and the top part of
the stream lined with green paddle stones.
This shows the completed mezzanine 2 level though all the plants will be moved in 2003 to their final positions.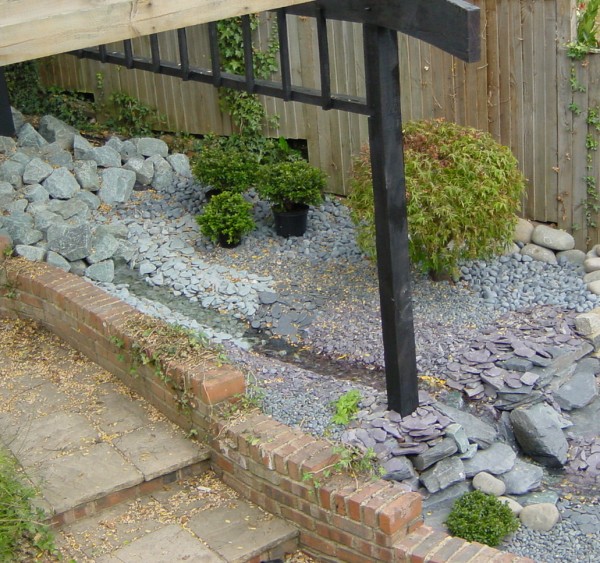 Mezzanine two from the house.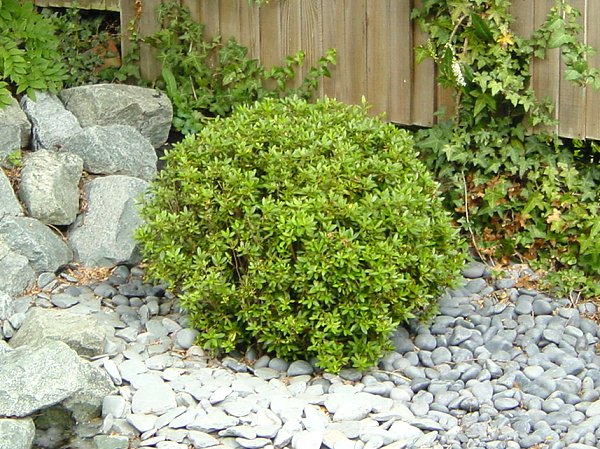 My second sheared Azalea clump in August 2003