Building the mezzanine one level
As with the lower level, the transition between mezzanine 2 and mezzanine 1 consisted of a granite wall, a rock fall and and a small waterfall.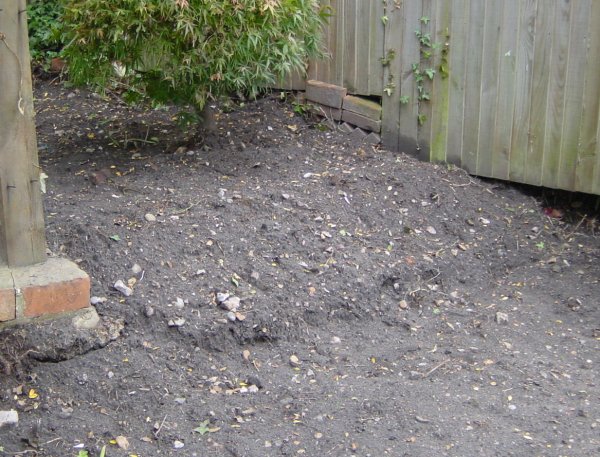 Not such a high transition as between mezzanine 1 and the lower pool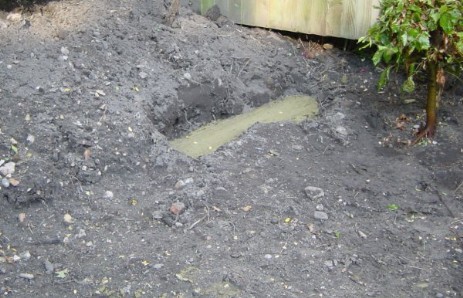 More concrete foundations!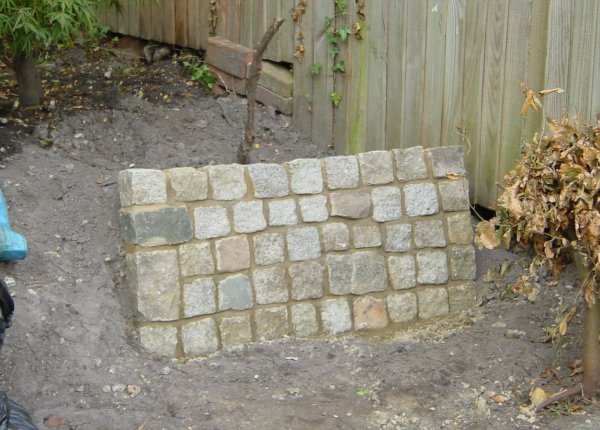 The small wall completed
The granite wall emulates the wall lower down in the garden.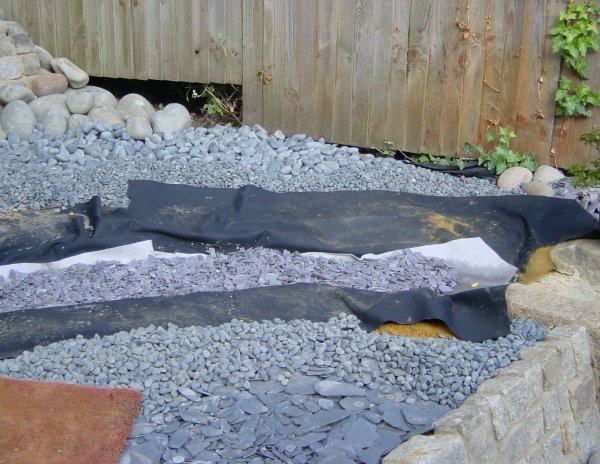 The stream was dug, lined and stones were then added.
Large stones at the back with smaller stones at the
edge. The stream was lined with purple slate scree.
As made a few mistakes (i.e. removing the dams), I had to lay the stream while the stones were down - not to be recommended! Here I show the ground cleared for the laying of the granite bridge.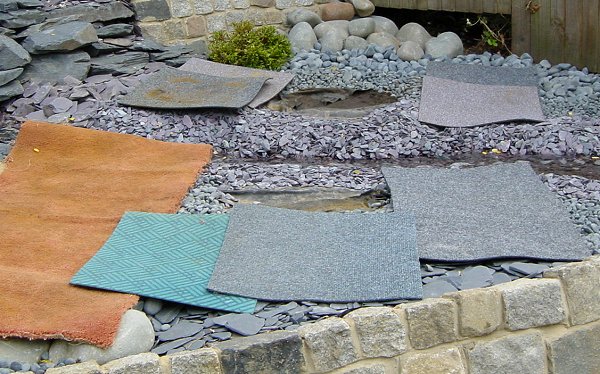 When we were laying the granite bridge, which took four of us
I laid down carpet so that we did not disturb the stones.
But is was all worthwhile in the end. By the way, I had to invite four colleagues around one Sunday morning to help me place the bridge which weighed over 200kG! It was not easy - and this is the smallest of the bridges available.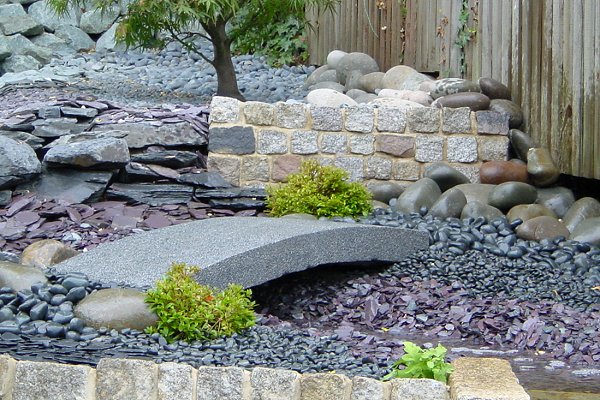 The granite bridge in place and some azalea clumps
added. Straying with water really makes the stones look
bright. I think I will love the rain from now on!
I really do like this part of the garden...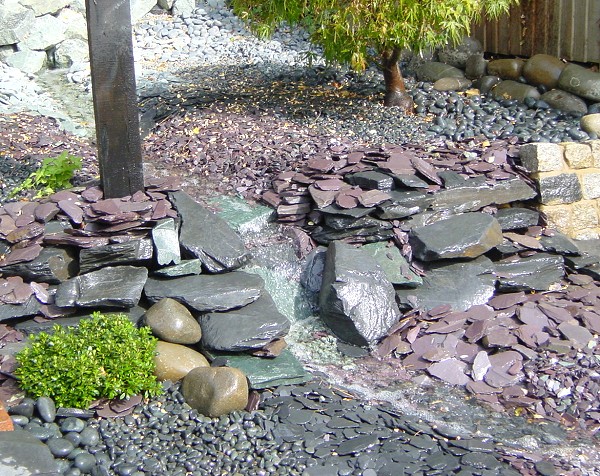 This is the what I hope to be the final layout of the water fall
between mezzanine 1 and 2. It was quite a challenge to
lay the stones in a way that fully covered the liner. There is
quite a strong flow when the 200 litres/min pump is
going full bore!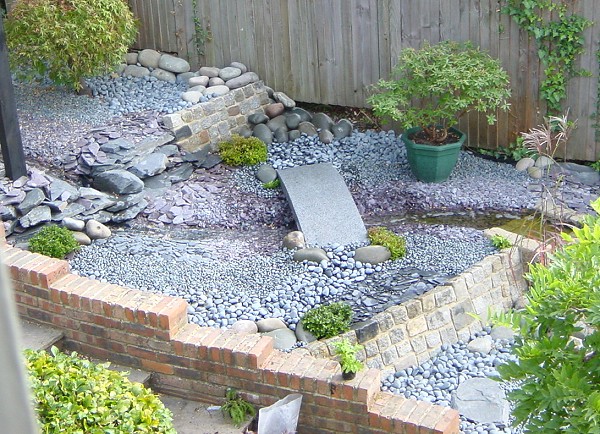 An aerial view shows the complete mezzanine 1 level.